Rugby Rave: Jim Tucker's weekly wrap-up
The wrecking ball for the decaying McLean Stand isn't the end of Ballymore but a new start for the spiritual home of Queensland rugby.
A demolition team stripped out seats, old corporate boxes, signs and long disused power cables from the grandstand before this week's major demolition.
The National Rugby Training Centre and new seating which will rise in its place with State and Federal funding will be a huge asset for Australian rugby.
Pre-register for Stan Sport now to watch every minute of Super Rugby AU. The new add-on Sport package is available for just $10 a month with customers able to get a 30-day free trial for a limited time only.
Sevens, women's rugby, clubs for finals, juniors, visiting squads, the Queensland Reds and the Wallabies are only the start of the beneficiaries because the prime patch is also integral to the venue map for Brisbane's 2032 Olympics bid.
The stand was named in the early 1980s for the decorated rugby family of which Wallabies great Paul McLean is a leading light.
"It's time," says McLean of the demolition.
The ground will keep its rich history from 1967 when then-Wallabies flanker Jules Guerassimoff took such pride in Ballymore that he cut the turf with a hand-held garden mower.
"I was an agricultural scientist so I was quite happy to give as much help as I could to get the original ground into some sort of order," Guerassimoff, now 80, said.
"I got agricultural chemical and fertiliser suppliers to donate and sprayed out the broadleaf weeds myself.
"I didn't have a power mower so I used to come out here with a little 18-inch mower and take hours to do the whole track.
"I used to say if it wasn't for me we'd have been playing in ankle-high grass."
Ballymore's rollicking good times were famous and Super Rugby was hosted there most recently in 2010, an 27-18 Reds' loss to the Blues in the wet for 15,681 fans.
***
WALLABIES great Tim Horan has a novel take on making a bigger deal of Queensland Reds-NSW Waratahs clashes in Super Rugby.
Make the trophy bigger.
Horan loves the Templeton Cup and who it honours but it is only goblet-sized and needs a bigger brother to be awarded in partnership.
"These are big matches and I think it's time for a big trophy of Bledisloe Cup-size or a large shield," Horan said.
"Kids see this stuff...they ogle at the Bledisloe or the State of Origin shield. I think a bigger trophy would connect with a young audience."
***
PICKING three halfbacks in their 23-man squad to face the Western Force on Friday night in Perth isn't the mystery it seems from the Brumbies.
Nic White, Ryan Lonergan and Issak Fines-Leleiwasa are the club's halfbacks but the latter's elusive speed is being utilised as back-up on the wing from the bench.
RIVALRY FOR THE AGES: Queensland v NSW
TOP TALENT: Five players with Test experience for the Force
TEAMS, TIMES & TICKETS: Super Rugby AU Round One
***
JACK Dempsey's deal with Scottish club Glasgow post-season isn't diluting his energy to make a significant mark on the rebuild of the NSW Waratahs.
The No.8 with the sharp footwork excelled in Gordon's drought-breaking run to the Shute Shield late last year to show how influential he is at full fitness.
The 14-Test forward's experience will be vital in gelling the Waratahs' backrow with 20-year-old sidekicks Carlo Tizzano and Will Harris.
**
Former Wallabies coach John Connolly is stepping back into rugby as "advisor" at his old Brisbane club Brothers to mentor new first grade coach Brendan Gabbett.
"Godfather" is always a better tag for Connolly who will be an invaluable source of knowledge for the club's new coaching trio of Gabbett, former Irish Test prop Tom Court and former Colts coach Kelevi Tuicolo.
Connolly has most recently been a Sunshine Coast councillor and an independent candidate in last year's State election.The Brethren will have to find a new five-eighth because classy playmaker Rohan Saifoloi has been wooed and won by Easts in Sydney to steer the ship.
Easts coach Pauli Taumoepeau is delighted: "Rohan has learnt that calm ability to manage a game and, at 31, he's got the experience to be a big plus for us."
The experienced Brian Melrose has taken over as coach of Sydney premiers Gordon in place of Darren Coleman, who is a month away from the Major League Rugby kick-off in the US with his LA Giltinis.
***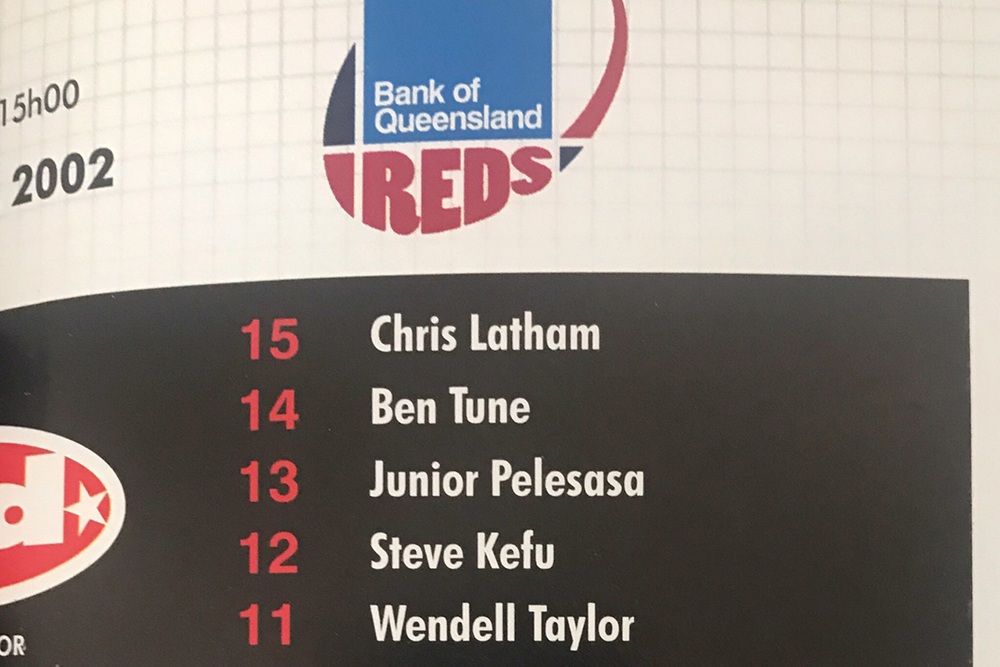 ODD SPOT
Winger Wendell Sailor was a magnetic figure during his rugby years (2002-06).
There was always fanfare and recognition.
Well, in most places anyway.
He just wasn't so well known in Durban where he appeared as "Wendell Taylor" in a 2002 match program much to the mirth of teammates taking on the Sharks.