A trough might be making its way up the South Island of New Zealand, but recalled Wallabies hooker Brandon Paenga-Amosa says bring on the snow.
"It wouldn't make sense there being snow on the field if it wasn't New Zealand," the Auckland-born Wallabies hooker said with a wry smile on his face from Australia's team hotel in Christchurch.
"If it's cold, if it's wet, that's what we expected.
"It'd be the dream if it was nice and sunny, but I guess that's just Aotearoa, the land of the long white cloud, that's what you come to expect, so that's what I'm expecting but it'll be a massive shock to a couple of other boys that aren't expecting that.
"I'm excited for it.
"Hopefully it does snow."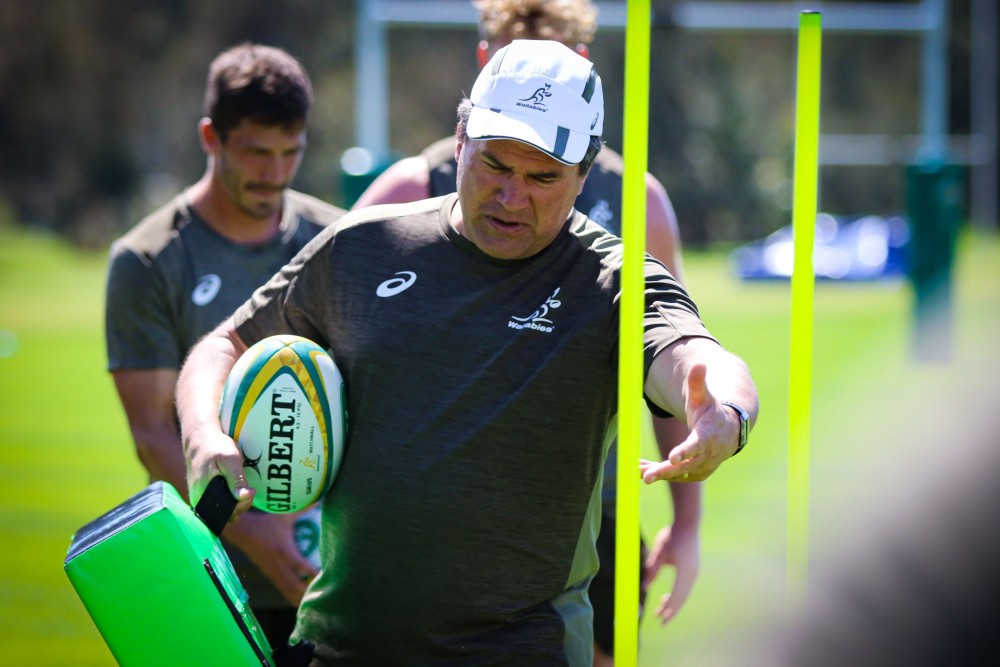 Perhaps it is the Kiwi in him, but just as likely is the positive energy radiating within Camp Wallaby under Dave Rennie that is keeping the Wallabies warm.
Right from the moment the Wallabies' 44-man squad came together for the first time last week in the Hunter Valley, "culture" has been the buzz word being spouted.
It was the major finding coming out of last year's review into the Wallabies and it also happens to be one of Rennie's strengths, according to those that know him well and have played under the two-time winning Chiefs coach.
"There's a good vibe going around," Paenga-Amosa said.
"It's good having Dave Rennie in here, he's a really good coach, he's created a lot of good culture with the squad and it's a good young squad and the boys are getting on really well.
"I've just seen a lot of difference in (the) culture in the squad. There's a lot more positivity around the place, a lot more players are buying into what Dave's about.
"I've seen a difference already with just how the group is around each other."
Last week recalled Wallabies lock Matt Philip said there was a real sense of "transparency" between players and coaches under Rennie's watch.
But don't think for a minute that it's all lovey-dovey at the Wallabies.
By the time the Wallabies take the field in Wellington on October 11 for the Bledisloe opener it will be just under 12 months since they last took the field, and with a new coach Wallabies jerseys are up for grabs.
It's something that Paenga-Amosa says is driving a positive competitiveness throughout the squad.
"We've got a lot of young players, which is good to see," the former garbageman turned Wallaby said.
"It's good to see Dave and the coaching staff backing a lot of the young boys to put on the jersey. There's a lot of jerseys up for grab.
"It's a very positive environment and also a very competitive environment as well, and that's what pushes everybody in the team to train that extra bit better."
It's been two years since Paenga-Amosa pulled on the Wallabies jersey.
When he was plucked from relative obscurity to start against the Irish in 2018, Paenga-Amosa was very much a newcomer.
The hooker was solid on his entrance to the international game, but only played one more Test later that year against the Springboks in South Africa.
Since then the 24-year-old has grown his game and has been a regular starter for the Reds, building a reputation of being a work-horse across the field.
If anything, it's the Reds' creaky lineout that could hurt his chances of a return to the side.
But Paenga-Amosa says the addition of new forwards coach Geoff Parling, a lineout guru during his time with England who this year helped the Rebels' lineout fire, has been a boost for the Wallabies.
"Geoff's the man, he's unreal," Paenga-Amosa said.
"I had to get used to his accent at first, his accent's really strong.
"He's helped me out a lot so far, he's helped all the hookers around throwing and stuff life that. He's really jumped on board from what I've seen and done a really good job in breaking each and every lineout down with us and working really well with the backrowers and the locks. He's phenomenal, he's unreal, it's really good to have a coach like him."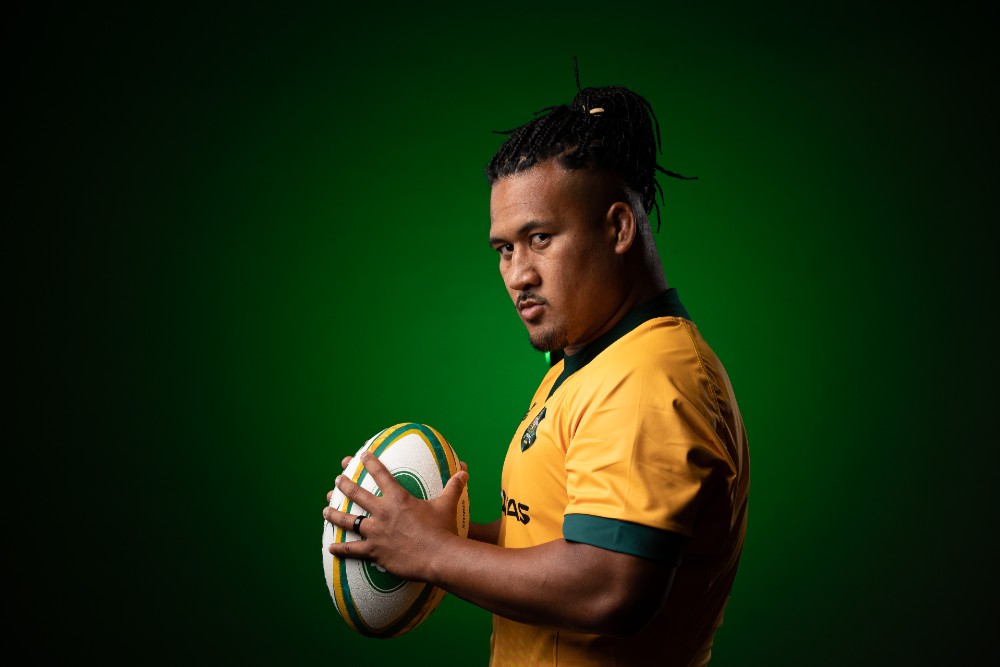 If, indeed, the free-spirited front-rower does get the call-up to face the All Blacks, Paenga-Amosa says it would be a dream to play his nation of birth, but not one that they would be overwhelmed by.
"If I get the chance it'd be awesome," he added.
"It'd be huge for me being Kiwi-born.
"It'd mean everything to me to face the haka if I get that opportunity, but I know the vibe in camp is real positive and the boys are excited to face the Abs, face the haka and give it all."
READ MORE:
TEAM NEWS: Rennie remaining tight-lipped over makeup of Wallabies matchday team
EXCLUSIVE: Why Michael Cheika is coaching against the Wallabies with Lededma's Pumas
CONFIRMED: Michael Hooper to captain Wallabies under Dave Rennie