'We just got to get a win': Force not playing down grudge match against Rebels
Western Force coach Tim Sampson hasn't downplayed the significance of his side's match against the Melbourne Rebels at Leichhardt Oval, declaring "we've got to get a win".
It's been almost three years since the Force lost out to the Rebels, after both sides were pitted against each other for survival in 2017 as Super Rugby sought to return to a 15-team competition from 18.
Ultimately, it was the Rebels who survived the chop and the Force were culled from Super Rugby.
There was never going to be any winners from the ugly process, with Australian rugby losing its national footprint either way.
But the decision to cull the Force went down like a lead balloon, particularity given the Force's strong 'Sea of Blue' fan-base and that they finished well above the Rebels and Waratahs in 2017.
SUPER RUGBY AU TEAMS: ALL THE LINEUPS FOR ROUND FIVE
Speaking at his team announcement, Sampson didn't beat around the bush around the significance of the match.
"What the fans and members went through, they have every right to feel this way and, I think internally, for our fans, we've got to get a win," Sampson said.
"We've just got to concentrate on what we can control and if we do come up with a win, we'll enjoy the spoils afterwards.
"I'm sure it does mean a lot to a lot of people back home and we've spoken about that already this week."
While the Force are searching for their maiden win of the competition, they are out for back-to-back wins over the Rebels for the first time after their historic 31-22 win in round 16, 2017.
In total, 12 players from the Force, including their coach Dave Wessels, joined the Rebels at the end of 2017.
Eight of those players, including captain Dane Haylett-Petty, remain with the Rebels. Test back Haylett-Petty will miss the match after copping a knock and failing to return after half-time during their 29-10 win over the Waratahs last Friday night.
Force captain Ian Prior, who was with the Force in 2017, returns to the line-up after missing last week's 24-0 loss to the Brumbies due to injury.
He's one of a handful of changes to the side, with Sampson switching his midfield pairing by bringing in World Cup-winning All Black Richard Kahui and one-Test Wallaby Kyle Godwin.
"Richard, he can play both roles. He can play quite direct, he's strong with ball-in-hand, but he's got some lovely skills as well. He's got some soft hands. His vision is really good. Hopefully we see that with Kyle outside him," Sampson said.
"Kyle's a big strong body but also hits really good lines, but having played a lot of inside centre and, in his earlier days, even fly-half. I think we've got some good variation between both those guys."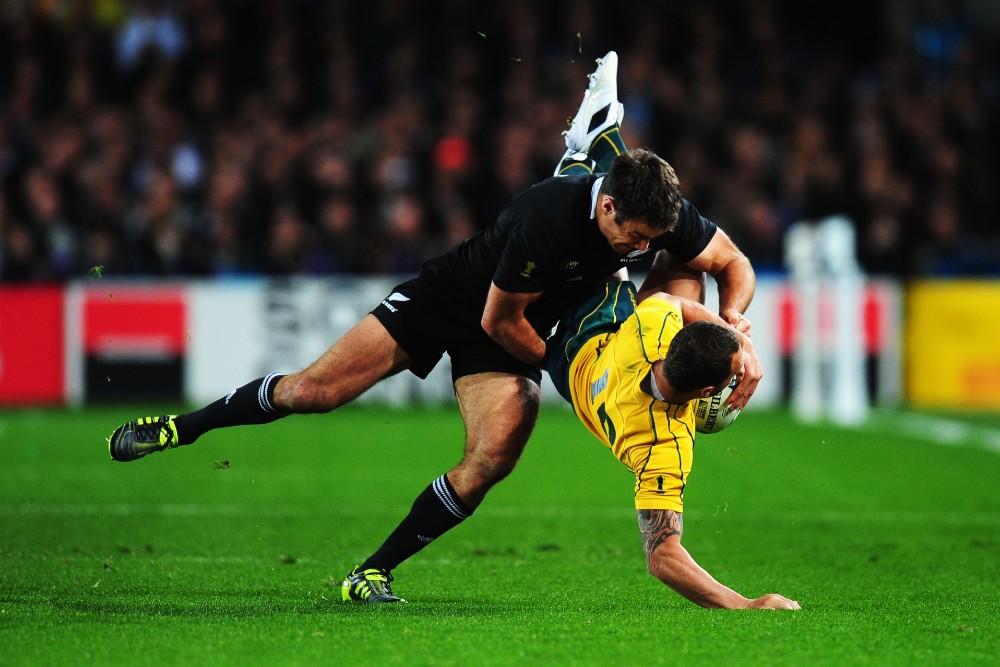 Prior's deputy, former All Black Jeremy Thursh, wasn't with the Force when they were culled in 2017, but the veteran lock said it was important they didn't allow the emotion of the match to distract them from their ultimate goal.
"Obviously we've touched on it (the history) a little bit, but if you let that take control all the rest of our skill-sets and how we want to play the game will probably get out of hand," Thrush said.
"It is there - and we all know the history behind all that - but we need to focus on what we need to do right and our skill-sets and get our mindset right to be able to put in a good performance.
"There's always emotion. There's been emotion for the last three games we've played coming back into this competition. So there'll be that, but if we just let that control us we'll probably make a fair few errors and let ourselves down."
The Force take on the Rebels at Leichhardt Oval on Friday July 31, kicking off at 7:05pm AEST, LIVE on Foxtel, Foxtel Now and Kayo Sports. Buy tickets here. Buy a Kayo subscription here.