Rugby Australia CEO Raelene Castle has resigned from her position.
Castle announced her resignation on Thursday night in a statement, after nearly two-and-a-half years in the role.
"I love rugby on every level and I will always love the code and the people I have had the honour of working with since I took this role," the statement read.
"I made it clear to the board that I would stand up and take the flack and do everything possible to serve everyone's best interests.
"In the last couple of hours, it has been made clear to me that the board believes my no longer being CEO would help give them the clear air they believe they need.
"The game is bigger than any one individual - so this evening I told the Chair that I would resign from the role I will do whatever is needed to ensure an orderly handover. I wish the code and everyone who loves rugby nothing but the best and I would like to thank the people I work with and the broader rugby community for their enormous support."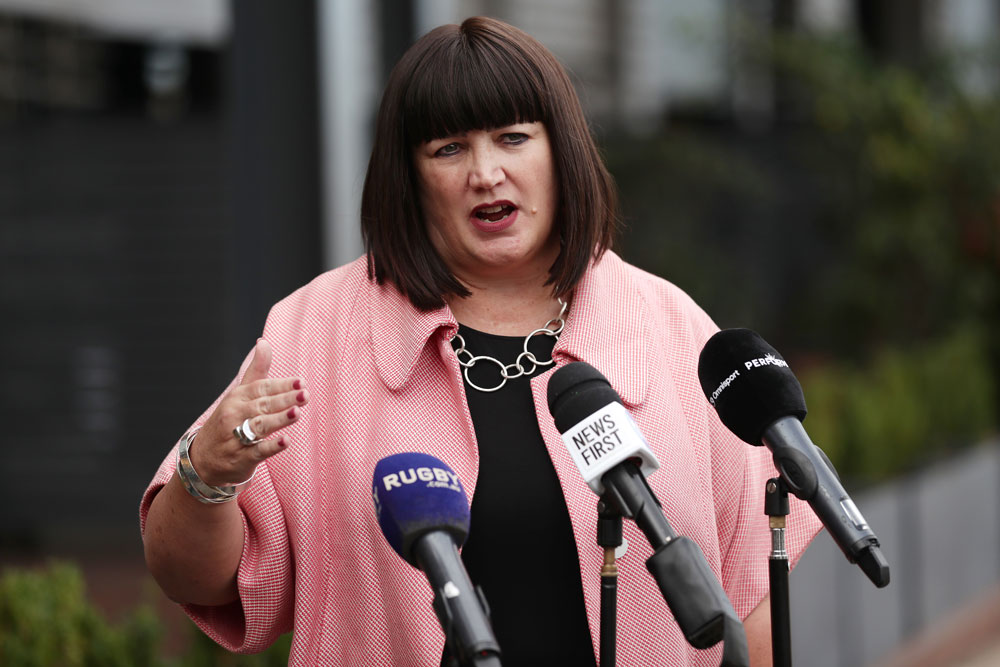 Just hours before that statement, Castle had pre-recorded an interview with Sales that made no mention of plans to resign.
Earlier in the week, Castle was adamant that she would continue to fight for the state and member unions as the sport battled the challenges of coronavirus.
Castle's decision comes in the same week that 10 former Wallabies captains signed a letter calling for the entire administration to "stand aside".
At the start of April, Rugby Australia interim chairman Paul McLean expressed his support for Castle amid criticism and earlier this week he said that the CEO's position had not been reviewed by the board.
Thursday's decision comes nearly two-and-a-half years after Castle became Rugby Australia's chief executive.
In that time, rugby found itself in the spotlight on and off the field, with Castle making what she described as a "landmark" decision to terminate star Israel Folau's contract over homophobic comments.
Castle has more recently overseen the appointment of Dave Rennie as Wallabies coach, to commence on July, as well as the addition of assistants Matt Taylor and Scott Wisemantel.
Castle was the first female to lead a major Australian football code after taking over the Rugby Australia job.