New Zealand Rugby says it is "sad to see" Raelene Castle resign while former Wallabies captain Simon Poidevin says this is just the beginning of change for rugby in Australia.
Castle announced her resignation in a statement on Thursday night, just hours after recording an interview with the ABC underlining her commitment to staying in the position.
In a statement on Friday morning, New Zealand Rugby said it was "sad to see her go".
"New Zealand Rugby (NZR) would like to acknowledge the commitment, hard work and dedication Rugby Australia Chief Executive, Raelene Castle has given to rugby in Australia and as our colleague on SANZAAR and at World Rugby," the statement read.
"NZR has always enjoyed a special and close relationship with Rugby Australia and Raelene has worked hard to both enhance and strengthen that. We have enjoyed working with her and are sad to see her go, however we respect her decision to resign.
"It says a lot about Raelene's character that while we consider that she still has much to contribute to Rugby Australia, she has taken an unselfish look at what is best for the game in Australia.
"NZR wishes Raelene all the very best and thanks her for her contribution to Rugby."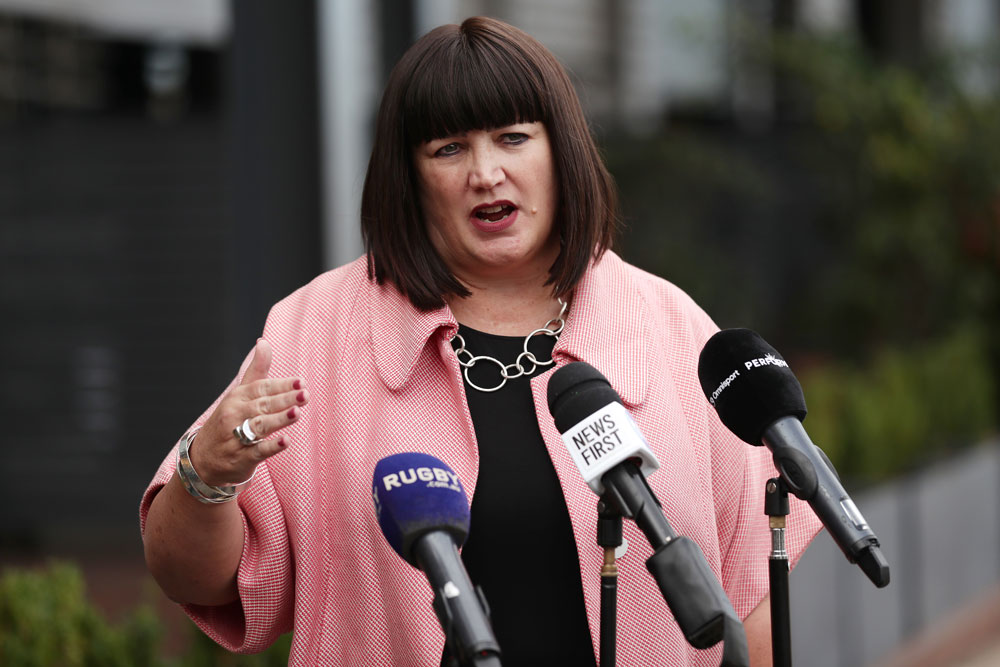 Rugby Australia chairman Paul McLean is set to address media on Friday in the wake of Castle's decision but it is unclear who will replace her in the position in the interim.
It had been reported in recent weeks that Wallabies coach Dave Rennie could walk away from his upcoming contract with Rugby Australia if Castle resigned but she dismissed that notion on the ABC.
"I've got a leadership style that he supports and would like to work with," she said.
"But ultimately he knows that things can chance and I know he has a desperate desire to coach the Wallabies.
"He's done a lot of work and he's excited about the young talent coming through.
"He will come here regardless of where I sit."
One event that appeared to catalyse Castle's decision was a letter signed by 10 former Wallabies captains calling for sweeping change at a leadership level.
One of those captains, Poidevin, said on TAB Radio on Friday that this was just the "beginning" of the change required for the game in the country.
"It is definitely the beginning," he said.
"This was not about individuals, or an individual, it was about structural change to the game because we all know it's got to happen.
"It can not go on the way it's going on.
"We had a great game, it's fallen in a hole, there's no doubt about that. There's still a great game out there and we've got great people across the country whether it be country clubs subbies, whether it be club competitionss across the country, super rugby professional players, we've got a fantastic crop of players coming through but we need to restructure this game.
We need to really adjust to an even harder world going forward ad clearly we're not up there with the AFL or rugby league at a national level.
"We've got a strong international game but we've got to change the way we operate."