Georgia ready to fight their way to World Cup upset
Georgia are ready to fight their way to an upset over the Wallabies when they clash on Friday night, back Soso Matiashvili says.
Georgia has a reputation for being physical in rugby and they have also found success in combat sports, recently claiming a world champion in judo.
Asked why he felt they were so good in that area, Soso Matiashvili said Georgians were born fighters.
"I think the biggest reason is Georgia's history of fighting," he said.
"That's why I think we're good at scrum, we love to wrestle and fight and love to win the fight.
"I hope we will dominate this part of the game and if we dominate that part of the game I think we will have a good chance to win the game."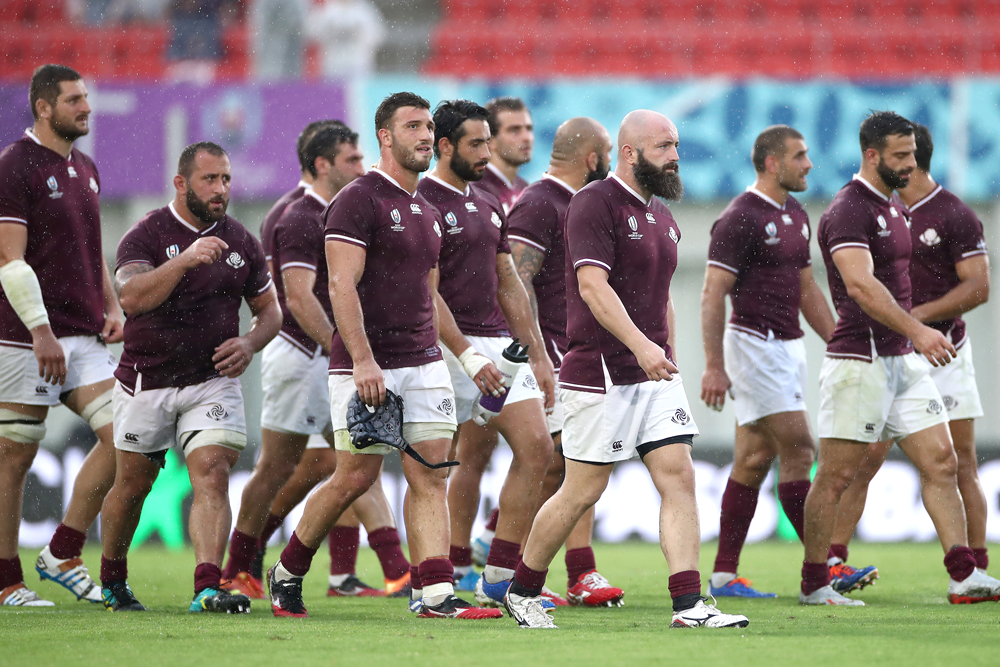 While their scrum has always been the cornerstone of their game, coach Milton Haig said they had added other elements to their game.
"We're known as a team that battles pretty well in defence, we're known as a team that you know … our history of our country is defending our country," he said.
"When that aspect of the battle of the field comes out we're known for that. I think what we've done over the last four years is develop our ability to use the ball with a bit of width.
":You saw that against Uruguay a couple of times. That's an aspect of our game we want to keep trying to implement and trying to improve during the game."
Unless they can pull off what would close to the biggest upset of the tournament, Georgia will finish the competition with just one win, one fewer than their 2015 return.
Haig, who will finish up after this tournament, said he felt while they hadn't reached the same heights with results as in 2015 Georgia had improved.
"In the long run we had high expectations of ourselves but because of what we had achieved in 2015 that's natural," he said.
"We wanted to do something a bit better than we had done in 2015.
"When you come to tournaments like this you've always got to make sure you've got goals, they've got to be realist to push everyone forward.
"When you go into a three-month training camp for a competition like this, you've got to have something for the players to keep clawing onto and expectation is one of those things that help motivate players and get up, work hard and do their job.
"How would I rate the tournament? In the long run we haven't got the results we've been looking for so far but have we improved since the last time?
"Well, stats tell us we have. We've scored more tries, we've defended better and set-piece is better. Will we be happy? We'll see tomorrow night."
Australia plays Georgia on Friday October 11 at Shizuoka Stadium Ecopa, kicking off at 7:15pm local, 9:15pm AEDT, LIVE on Foxtel, Network Ten and via RUGBY.com.au RADIO, Rugby Xplorer and Amazon Alexa.