In a massive boost for rugby, Australia will host the 2020 Rugby Championship, SANZAAR confirmed on Friday afternoon.
The 12-match tournament will be played over six weeks within the recently announced World Rugby sanctioned Southern Hemisphere playing window of November 7 to December 12.
The tournament will comprise a six-week, 12-match, "home and away" tournament involving Argentina, Australia, New Zealand and South Africa.
"We are delighted that SANZAAR can, at last, confirm the participants and host country for The Rugby Championship and put an end to the continued speculation about the tournaments' format and location," SANZAAR CEO Andy Marinos said.
"Traditionally TRC is played as an international, cross-border series of home and away matches between Argentina, Australia, New Zealand and South Africa but due to the pandemic this is obviously not possible this year."

"We have, therefore, worked very hard as a group to ensure TRC takes place this year, albeit in one country, and SANZAAR was meticulous in assessing the two options for hosting presented to it by New Zealand Rugby and Rugby Australia".

"SANZAAR ultimately determined that based on government-required quarantine protocols (for entry and training prior to the tournament) and commercial underwriting, the Rugby Australia submission was the most desirable and workable in terms of tournament logistics for the essential pre-tournament preparation period and the six-week tournament itself."
It's believed that the tournament will predominantly run in New South Wales, with one-round, including a Bledisloe Test against the All Blacks, to be played in Brisbane.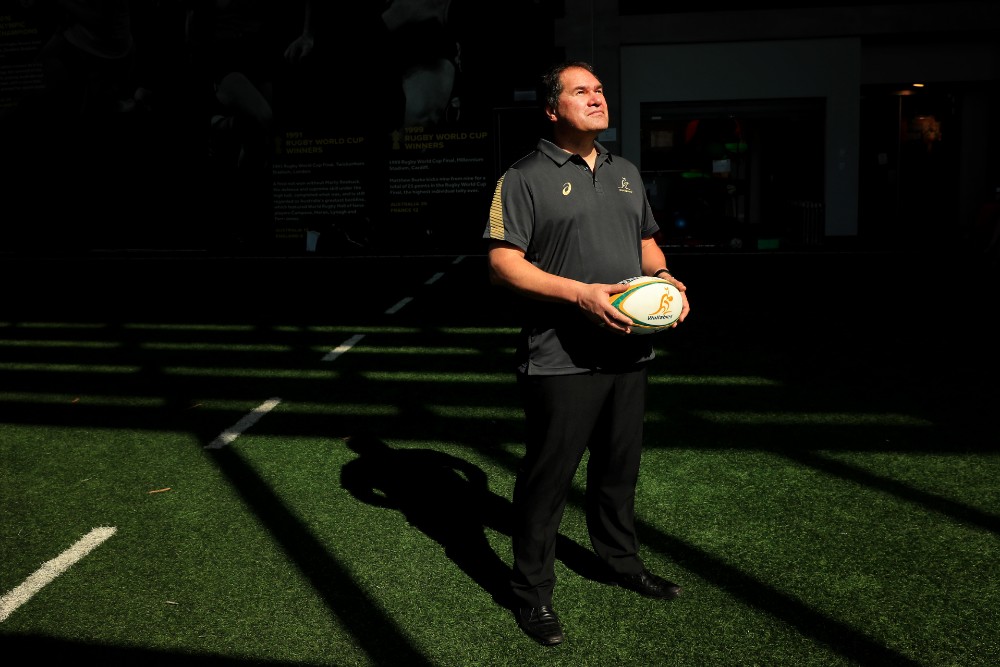 Marinos stated that South Africa's participation remained to be confirmed as it was dependent on several factors outside the control of SANZAAR.
"The progress and impact of the pandemic has varied from country-to-country and international sporting competition is currently suspended in South Africa," Marinos said.

"The Springboks' participation will be dependent on the relaxation of that suspension as well as overcoming a number of other logistical challenges including the opening of international air borders. South Africa is only expected to return to competitive play next month [October], leaving a relatively short time to prepare."

It is, however, believed that the World-Cup-winning Springboks will participate in the tournament.
The official schedule will be confirmed over the coming weeks.
"SANZAAR is now currently working through the refinement of the detailed planning with Rugby Australia and we hope to announce match venues, match dates and kick-off times in the very near future," Marinos added.

READ MORE:
KAFER COLUMN: Inside the 'unique' interview that turned the Queensland Reds into a force
RUGBY CHAMPIONSHIP BOOST: Skelton, Kerevi in frame for Wallabies recall after Rugby Australia amends eligibility laws
UNDER ATTACK: Everybody knows Taniela Tupou is the most penalised guy in Super Rugby
The TRC will be the first international sport played in Australia since the COVID-19 outbreak.
It will also give Australians the chance to see the Wallabies under new coach Dave Rennie.
The highly rated New Zealand coach was announced as Michael Cheika's successor last November, but hasn't been able to get his hands on the squad yet.
Rennie will announce his Wallabies squad on Sunday, with two Bledisloe fixtures in New Zealand proceeding The Rugby Championship in October.
It will follow the Super Rugby qualifying final on Saturday.
Rugby Australia interim CEO Rob Clarke said it was business as usual and that the governing body would go full steam ahead in the lead up to the tournament.
"Firstly, I want to thank our SANZAAR partners for their support and their cooperation in making this tournament possible," Clarke said.

"I also want to thank our government partners, particularly the New South Wales Government who have backed us to secure the tournament and they will be delighted to hear of SANZAAR's support. We will now knuckle down to make these plans a reality."
New Zealand Rugby CEO Mark Robinson added: "We're obviously disappointed at the decision to not have New Zealand host the tournament, but we understand and accept it.
"Now that the decision has been made, we're looking forward to seeing the All Blacks again take on the best of the Southern Hemisphere.
"Those two matches will be massive for our fans and the All Blacks. We know that the Bledisloe Cup is the pinnacle of trans-Tasman rivalry and there will be huge anticipating ahead of those matches."
Rugby Australia announced on Thursday that it had amended its eligibility laws for 2020 only to allow two foreign-based players who don't already meet the 60-Test, seven-year qualification.
The decision means the likes of World Cup-Wallabies Rory Arnold, Tolu Latu and Izack Rodda will be in the frame to once again wear the gold jersey, as well as Will Skelton and Sean McMahon.
LISTEN UP: Reds halfback Tate McDermott and Queensland great Greg Martin join Nick McArdle and Christy Doran ahead of Saturday's Super Rugby AU qualifying final.