Wales' top professional players have agreed to take a 25 per cent pay cut for three months as the coronavirus pandemic continues.
The Welsh Rugby Union Professional Rugby Board (PRB) and Welsh Rugby Players' Association (WRPA) announced on Thursday morning that any players earning over 25,000 pounds or $A49,000 a year will take a 25 per cent pay cut for the next three months
The players' salary cut is in line with cuts for the WRU executive and staff members above a certain threshold.
PRB chair Amanda Blanc acknowledged the agreement would not have been an easy one to come to for the players.
"For our professional players in particular this has been a really tough decision, they are at the very sharp end of our business, but they are also our biggest cost," she said.
"But they are in the midst of short careers, many in the prime of those careers and we are asking them to make a financial sacrifice that they won't have planned for.
"We explored a range of options, including deferment of pay, but have agreed on a reduction once all the relevant information and scenarios were considered.
"They have accepted that this is being done out of necessity, because we want to be in position to immediately resume when current circumstances subside.
"We are extremely grateful to the WRPA and its members for their exemplary attitude during our recent conversations and are delighted to see our players continue to be an inspiration to us all."
WRPA CEO Barry Cawte said they were satisfied with the deal.
"We have a broad membership with players at different points in their careers and throughout we have looked to come to a solution that worked across the board," he said.
"The players are well aware that sacrifices are being made across the country and are keen to do their bit so that rugby will be ready to go when this crisis passes.
"In a sign of solidarity for all our rugby colleagues all WRPA staff will also be taking the same pay cut."
The news comes as Australia's players and Rugby Australia continue to work on developing an agreement for player pay for at least the next three months.
Australia's players are still working towards a deal, that is not expected to be finalised until early next week after more meetings held between the two parties this week.
It has been reported that players are being asked to take up to a 65 per cent pay cut in upcoming months.
Rugby AU CEO Raelene Castle announced a 50 per cent pay cut for the next three months, while her executive team will take 30 per cent pay cuts for the same duration.
Three-quarters of the Rugby Australia administration staff have been stood down while the remainder have had their pay or hours cut because of the financial situation.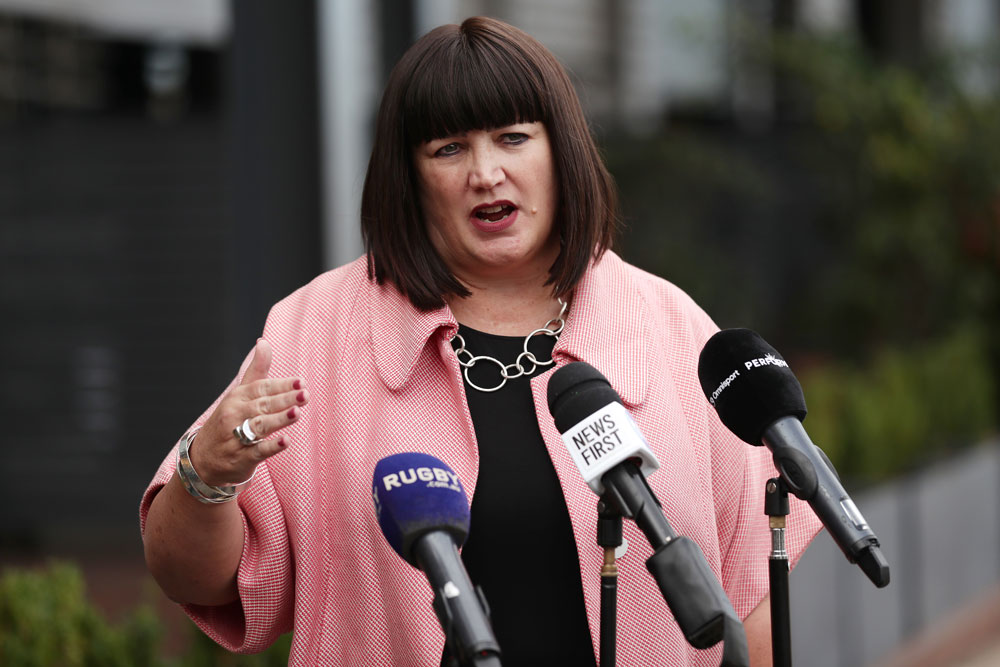 While RUPA has made no public comment on the talks in recent days, RUPA CEO Justin Harrison said last week that the organisation saw Castle and her executive team's cuts as indicative of what was "necessary".
Since those comments, RUPA has been privy to more details of Rugby Australia's financial situation and formal talks began on Sunday as both parties work towards
Australia is one of the few major rugby nations yet to settle on a salary cut for players.
England's Premiership players were asked to take 25 per cent pay cuts across the board but there has been discontent among players about that decision.
Ireland's players and staff have taken pay deferrals for the next six months, on a "sliding scale" from 10 to 50 per cent
New Zealand's players have not yet come to an agreement but there have been reports of a 10 per cent salary cut for the professional group.
Australia's other major football codes have taken various approaches to the challenging scenarios.
AFL players have agreed to a 50 per cent until May 31 and that will increase to 70 per cent if the season is delayed beyond May 31.
NRL players have agreed to forego five months of their salaries if the competition does not resume.