Super W: RugbyWA ring in changes ahead of danger match against Rebels
Rugby WA coach Sebastian Delport has made seven changes to his starting line-up for the crucial clash against the Rebels in Perth on Sunday.
The Rebels head west confident of claiming a historic first Super W victory.
But Delport has used his team's bye week to help hone combinations in a bid to ward off the raiders from the east.
"The bye week has been very beneficial for the team, having the extra time to rest and recharge has been great," Delport said.
"It has also given us time to continue to develop our combinations and get clarity for a few players who are changing position for the Rebels game."
Nadia Smith will get her first opportunity to start this season after being named in the front-row alongside mother-daughter duo of Sera and Freida Ah-Sam.
Katie Barnes has retained her position in the second row, paired up with Pareana Taitoko who earned herself a starting spot after making an immediate impact off the bench against the Queensland Reds two weeks ago.
Yolanda Forsyth will make her first Super W start, slotting into the back row alongside Neesha Barrett and Taylah Eastwood.
The backline remains relatively unchanged, apart from young gun Emysen Robinson slotting on to the left wing after her pace proved to be influential in the last match where she scored a try on debut.
In a match where the bench could prove vital, Wallaroos forward Rebecca Clough is set to provide experience late in the game, joining Darryl Wickliffe and the returning Raewyn Tuheke on the pine.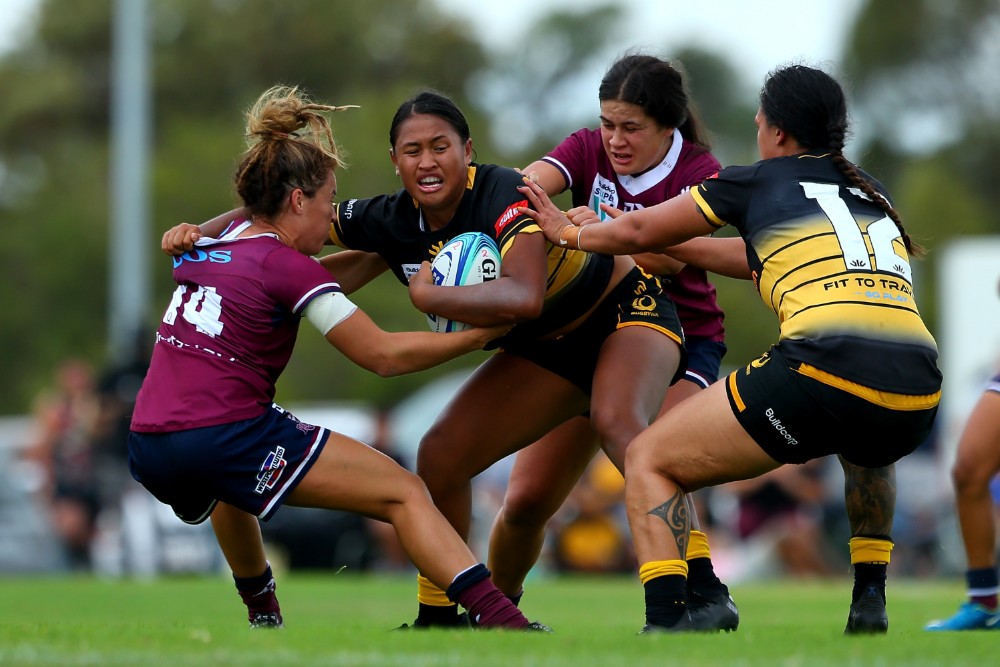 Young guns Cara Gleave and Paihau Pomare have also been named in the reserves, with Pomare hoping to play alongside older sister Trilleen for the first time in her career.
"Our rookies continue to go from strength to strength, their work-rate and willingness to apply themselves to developing their craft is excellent," Delport said.
"We are incredibly proud of their continued growth and look forward to seeing them run out again."
RugbyWA take on the Rebels at Kingsway Sporting Complex on Sunday, March 8, kicking off at 6:30pm AEDT (3:30pm local) and broadcast LIVE on RUGBY.com.au and Kayo.
TEAM
RugbyWA to play Rebels
1. Sera Ah-Sam [VC]
2. Nadia Smith
3. Frieda Ah-Sam
4. Katie Barnes
5. Pareana Taitoko
6. Yolanda Forsyth
7. Taylah Eastwood
8. Neesha Barrett
9. Aiysha Wigley
10. Trilleen Pomare [C]
11. Emysen Robinson
12. Ariana Hira-Herangi
13. Taj Heald
14. Claudia Nielsen
15. Dallys Tini
Reserves
16. Darryl Wickliffe
17. Hineana Dando
18. Raewyn Tuheke
19. Chrystal Asiata
20. Rebecca Clough
21. Moana Paul
22. Paihau Pomare
23. Cara Gleave