Reds vs Sunwolves: Five things we learned
The manner of the Reds' win was crucial in winning back fans; their defence was as important as their record score; and faces new and old are gaining influence.
Here's what we're talking about after the Reds' record win over the Sunwolves.
1. The manner of the win was crucial
After losing their opening three matches of the season the Reds needed not only to win, but win big in order to restore their own confidence and the faith of fans in their hunt for a first finals appearance since 2013.
Almost 12,000 fans turned out to Suncorp Stadium, a figure that would have pleased QRU officials after only 8000 attended the same fixture last year, and well more than was expected.
And they were treated to some sparkling rugby, with the Reds scoring 10 tries to beat their previous best Super Rugby-era total of 53 points, notched against the Rebels in 2011.
The razzle-dazzle should help bolster the crowd for next week's fixture against the Sharks, a game that will provide a sterner test for the Reds but if they can keep delivering on their potential with young locally bred players in their side, they will win back the fans that flocked during the glory years almost a decade ago.
2. Defence was as important as the record score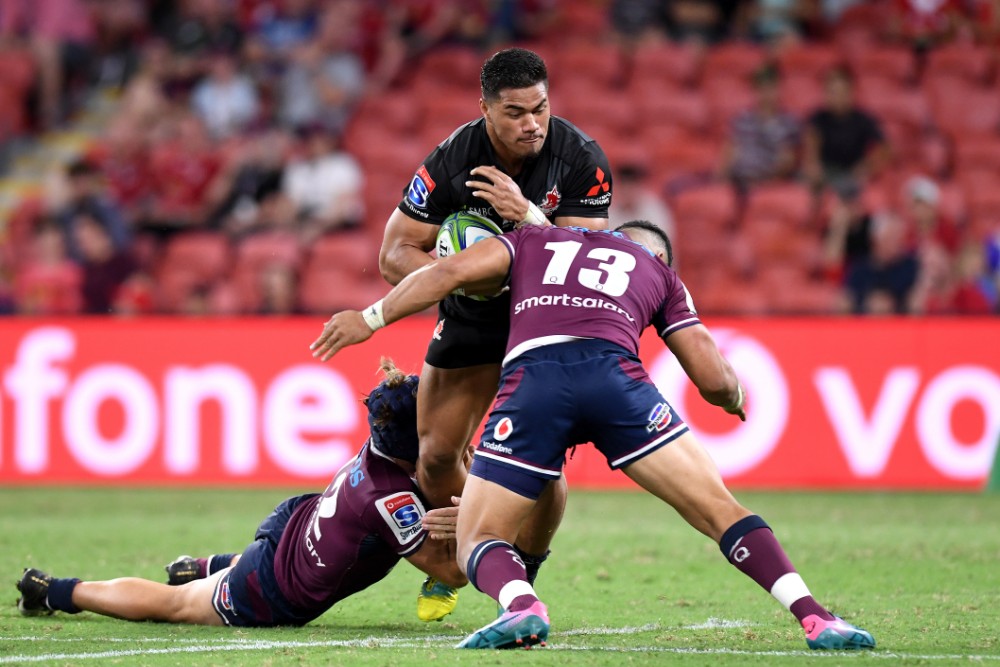 Scoring 10 tries ensured a crucial bonus point and kept the fans happy but it was the Reds' ability to keep the Sunwolves' out for most of the match that would have made Brad Thorn just as happy.
The sole try conceded came when Henry Speight strayed too far off his wing, allowing Siosaia Fifita to take a cross-kick from reserve flyhalf Keisuke Moriya, although they had a later effort disallowed.
But they repelled the Sunwolves' rolling maul, earning a turnover in the first half, a great improvement after failing to dent the Jaguares' marching pack last week.
Sure, there's a difference between a virtual Argentinian Test side and a Sunwolves outfit that won't have a home in Super Rugby next season, but it's a start.
3. O'Connor's homecoming a success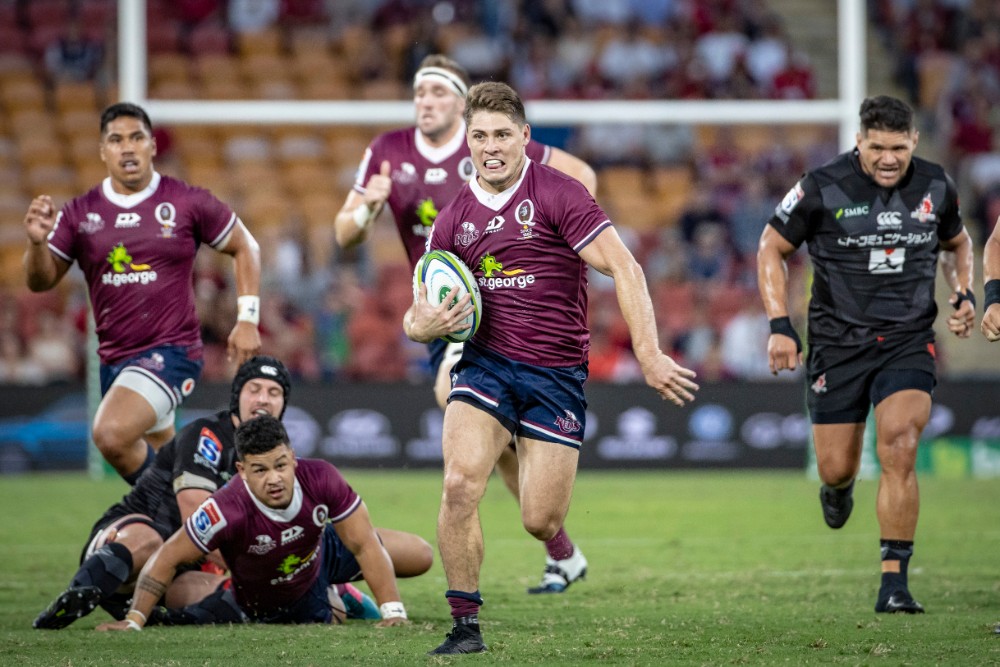 O'Connor's signing last year turned a few heads and it would have been reasonable to expect some resistance to the former wild child ahead of his first appearance in a red jersey since 2015.
But his efforts at the World Cup and in his first three rounds with the Reds this season seem to have already won over the doubters and he received a great cheer when he crossed for a try just before halftime.
O'Connor's renaissance was expected to be at inside centre but he's making all the right moves at flyhalf and it could be in his home state where he finally flourishes in that position.
What can't be argued is his positive impact on the backline as an organiser and a mature head in a team containing so many players who are still finding their feet.
If the Reds are to push into the finals, it will be with O'Connor at the helm of the backs.
4. Hunter Paisami is a revelation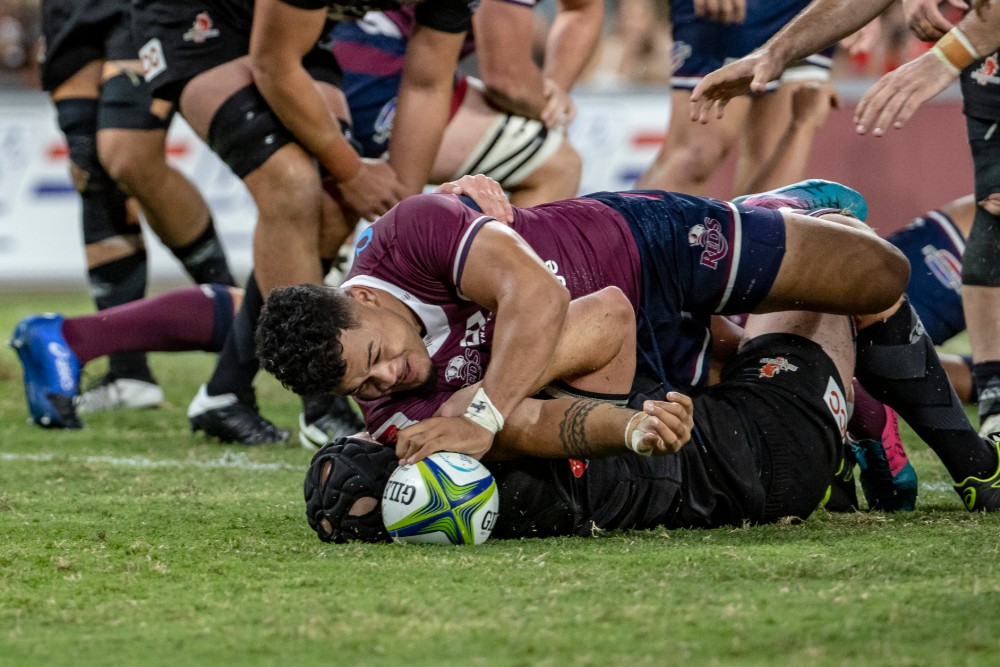 The man who stepped into the shoes of an injured Jordan Petaia continues to impress in his rookie Super Rugby season, having another barnstorming game against the Sunwolves.
Paisami finished with a try, gained 91m from 16 carries - many of them post-contact metres - had three clean breaks, beat six defenders and made nine tackles.
That's a dream stat line for any player, let alone a 21-year-old who has stepped into the shoes of a Wallaby in his first season in the big league.
Thorn praised the youngster, saying: 'he's my kind of guy' and with Petaia out of action for the season with a shoulder injury, it seems there's plenty of opportunity ahead for the former Rebels squad member.
5. We can't have the Jekyll and Hyde Reds
The Reds set a benchmark with their performance against the Sunwolves and can't afford to dip below that if they are to make a run at the finals.
It wasn't the scoreline as much as the intensity that impressed on Saturday night.
The Reds were in a position to win in each of their opening three games and for different reasons, let their opponents back into the match.
Without being disrespectful to the Japanese side, they are not at the level of the Brumbies, Lions or Jaguares, but the Reds refused to allow them into the game and they have to be as ruthless with every other side they face this season.
Too many times last year, with a finals berth in sight, slapped the "L" plates back on and regressed. They took a step against the Sunwolves and can't afford to look back.