Wallabies' Petaia gamble to have huge pay-off for Reds
The Wallabies' faith in injury-prone teen Jordan Petaia could have a huge pay-off for the Reds, with the rising star spending months last year honing his game with Queensland centre partner James O'Connor.
Petaia eventually made his debut for the Wallabies in Japan last year but not until overcoming what he conceded was an emotional roller-coaster after a string of injuries jeopardised his selection for the tournament.
After an outstanding showing in Queensland's opening game of the season, Petaia missed almost the entire Super Rugby season with a foot injury before suffering a hamstring strain ahead of Australia's pre-World Cup Test against Samoa - a match in which he was slated to make his Wallabies debut.
"I was pretty surprised they stuck with me, I'm just really happy," Petaia said.
"It was pretty dark for about half the year and then getting called into (the World Cup squad) was pretty amazing and I was stoked and then obviously doing the hammy I wasn't sure if I was going to go over and then I ended up going over so I sparked up and was happy again.
"It was a roller-coaster of emotions last year but I'm happy to have got back healthy and I'm looking forward to the new year."
Petaia played his first game since the World Cup in the Reds' 28-19 trial win over the Waratahs in Dalby and while he did not dominate during the 40 minutes he was on the field, had some classy touches playing outside O'Connor.
The Reds' attack had been planned around the twin pillars of Petaia and Samu Kerevi in the centres last season but took on a more singular focus after Petaia's injury.
But the recruitment of O'Connor and veteran Brumbies winger Henry Speight, the matured game of halves Tate McDermott and Isaac Lucas and winger Jock Campbell and reliability of Bryce Hegarty at the back, give the Reds backs a multi-dimensional attacking platform this season.
O'Connor's return to the Wallabies' fold last year has already had a telling effect on Petaia, with the pair spending months together in camp learning each other's strengths and weaknesses.
"Having those couple of months of the World Cup campaign with James has given us a lot of time to get to know each other," Petaia said.
"It's pretty fortunate that we got to spend that time together over there and wherever I'm playing next season, it's handy to have that experience together.
"He's obviously a world-class player, so he brings that aspect of the game to the team and that experience and class he has.
"So it's not just great for me but the whole team I think he's going to have a big effect on, a really positive effect on the whole team not just myself.
"He's a great addition to the squad and the boys are pretty keen to work with him."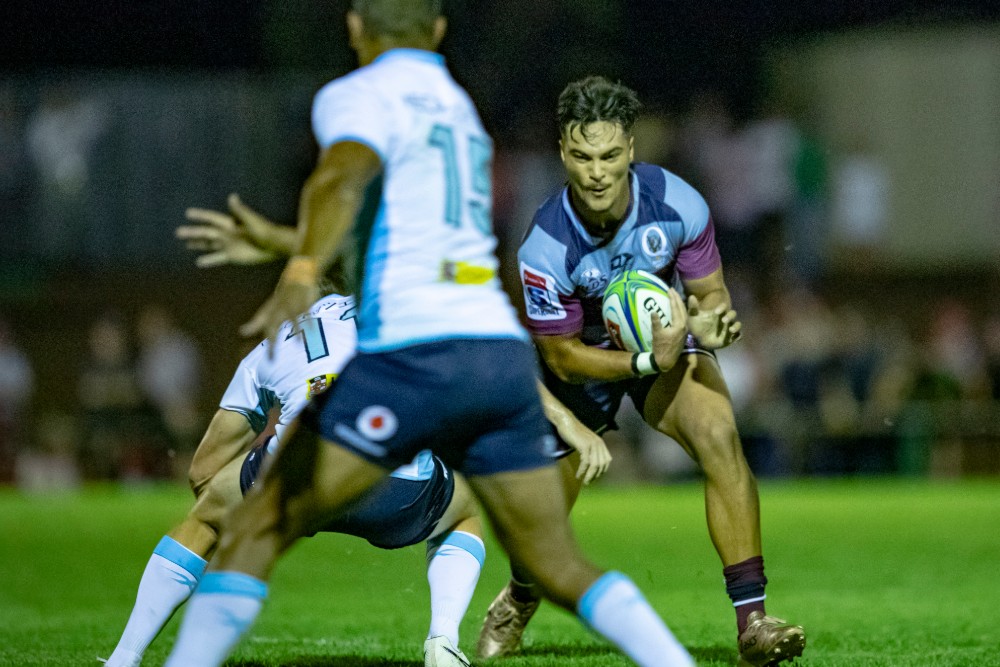 O'Connor believes Petaia has the ability to become Australia's greatest Wallaby.
But he has a high opinion of all his teammates and with Lucas inside him, and Petaia outside, is excited at the potential the Reds have to play attacking footy.
"I know it's a young team but it's a skillful team and a team that has a lot of composure in a way," O'Connor said.
"They're at that level from what they've been doing over the past two years. I've come into it and they're already at that stage where they've got the basics down pat, we've got the stuff, let's create and let's do something special."
Petaia too, is excited at the opportunities to play running rugby.
"It's great having players that can distribute the ball really well and even have a go (myself) at times," he said.
"And having a lot of players in the squad that can just hit those lines, it's good that everyone's working on their craft together and getting better.
"It's very exciting the attacking players out wide we've got, especially with Henry (Speight) coming in and guys like Chris (Feauai-Sautia), Filipo (Daugunu), Jhardy (Jack Hardy) and Jock (Campbell) and a lot of young boys coming through too.
"It's exciting to see the boys gelling well together."
The biggest hope for Reds and Wallabies fans is that Petaia's body holds up.
It's why he returned to training earlier than necessary following the World Cup and the reason coach Brad Thorn held him back from the club's opening trial.
"Obviously with the earlier start this year it was pretty important (to get back to training)," Petaia said.
"The coaches wanted me I also thought (it was a good idea). It was best for me that I come back early and get my body right and just try to get in some training before the season starts.
"Coming off a pretty bad run of injuries last season, it's just coming back and just doing the work to get those parts of my body stronger and try to prevent me from further injuries."
Thorn has handled his star with kid gloves and is conscious of not overloading Petaia's still developing frame.
"Just getting his body right has been the biggest thing, he hasn't done much training with the team," Thorn said of Petaia's pre-season program.
"Before Christmas he would have hardly touched the footy, it was about getting his body right.
"He came in (to the Reds program) really young, he'd just turned 18 and he's had a few niggles and when you come in that young, physically there's a lot of pressure on you, mentally, there's a lot of pressure at that level.
"It's good that they're trying to get a base fitness for him.
"Since we've been back from Christmas he's been a lot more involved in the rugby. He's still pretty rusty but it doesn't seem to take long for him to progress.
"It was tough last season losing him pretty much after round one. That was disappointing for Jordy and for us but it was great that he finished on a high doing so well without any rugby - he was one of the better performers for the Wallabies, I thought.
"We want to keep him on the pitch. He's a special talent and he adds a lot to the team. But I emphasise the word team, we need everyone to step up."