RUGBY.com.au's Super team of the Decade: Western Force
With the end of the decade only a few weeks away, the RUGBY.com.au team has picked its best XV from each of the Australian Super Rugby sides.
The selections were based on a combination of different factors, ranging from success in the team, statistical achievements, club leadership and overall on-field impact. If they weren't long-serving stars, the selected players made up for it with huge impact and influence in their short stint at the franchise.
Yesterday we saw the Rebels. Let's head west today and take a look at the Western Force.
The Force stopped playing in Super Rugby in 2017 after Rugby Australia elected to reduce Australia's teams in the competition from five to four. The club continues to play in the Andrew Forrest-backed Global Rapid Rugby competition in the Asia-Pacific.
1. Pek Cowan (06-17)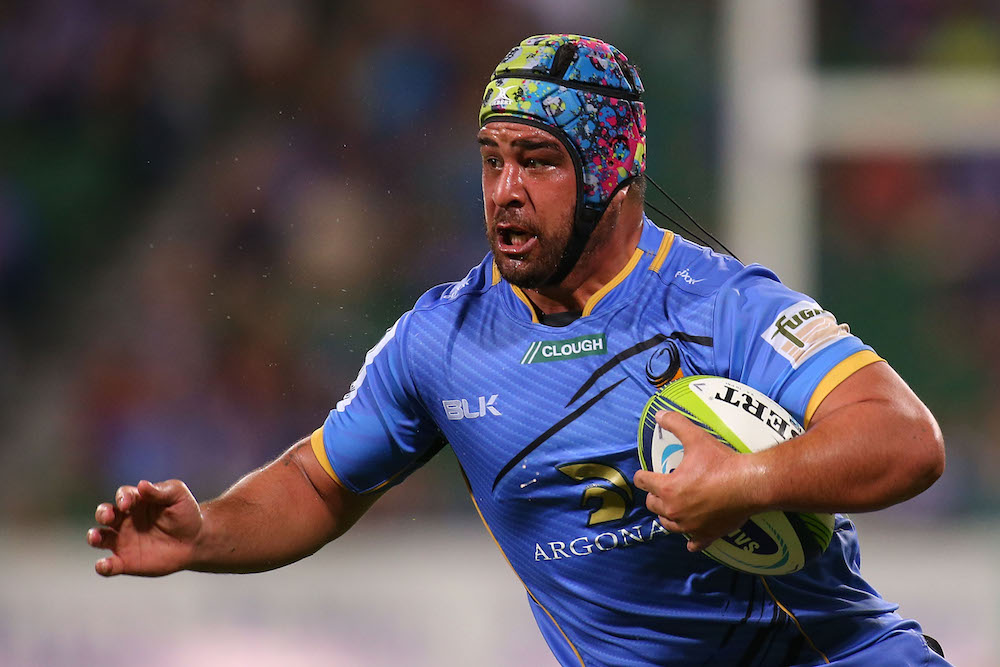 One of the foundation stones of the Force, Cowan played 130 games for the West Aussie outfit and didn't take a backward step in any of them. Second only to Matt Hodgson for most games played for the Force. Mobile, aggressive and strong, Cowan also played 10 Tests for the Wallabies.
2. Nathan Charles (10-16)
Like many, Charles moved west for in search of opportunity and quickly became a favourite son of the Force in 83 appearances in the blue. Highlighted by his standing as the only cystic fibrosis sufferer who plays a contact, professional sport, Charles's determination and drive saw him also win four Wallabies caps as well. Honourable mention to Force stalwart hooker Heath Tessman. Tight call.
3. Tetera Faulkner (11-17)
One of the hardest working props in the business, both in the set-piece and around the field. Waited patiently for his chance and took it with both hands in 2013, building a 70-game career as a starting tighthead at the Force and debuting for Australia in 2014 as well.
4. Adam Coleman (14-17)
Raised in Tasmania, Coleman spent time in Canberra and Sydney before being recruited by the Force in 2014, and swiftly emerging as a world-class lock. Played 49 games for the Force, leading with raw-boned aggression. Debuted for the Wallabies in 2016 and played 49 Tests. Sam Wykes a serious contender for this spot, too.
5. Nathan Sharpe (06-12)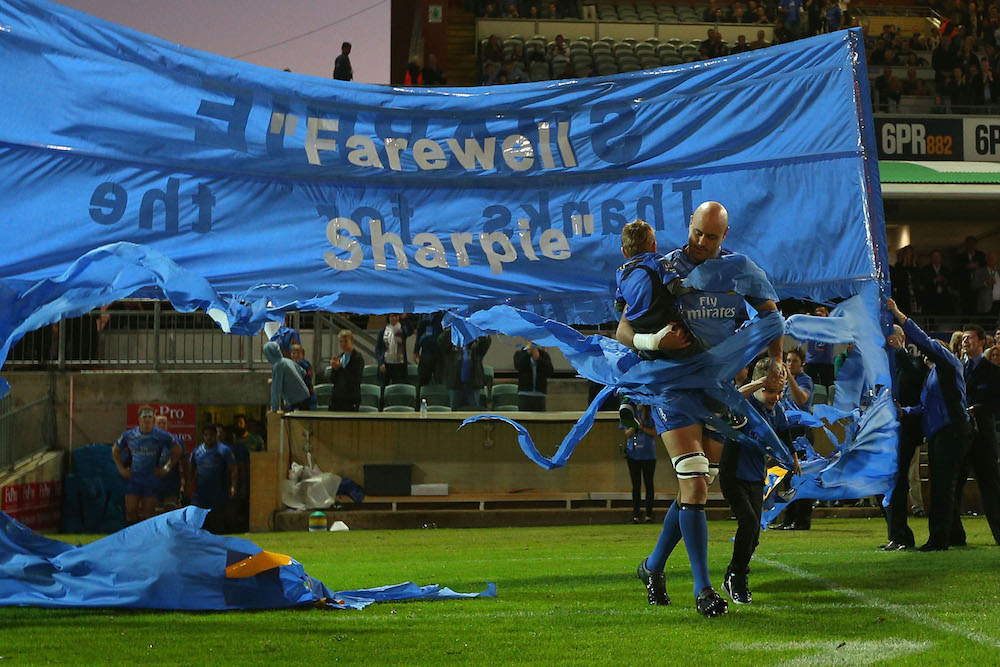 Western Force royalty. The inaugural captain when the club was born in 2006, Sharpe is so esteemed in WA Rugby the annual Force players' player medal bears his name. Led from the front with unrelenting passion and commitment in 92 games. Played 116 Tests for the Wallabies and was John Eales medal twice.
6. Angus Cottrell (12-17)
The Brisbane backrower became a Perth powerhouse in 56 games for the Force, setting the tone for work ethic and sheer grit in every game. Cottrell won a Wallaby squad call-up in 2018 and recently played for the Barbarians on the big stage.
7. Matt Hodgson (06-17)
Mr Western Force. Hodgson started with the Force in their maiden season and accumulated a club record 140 games in his 12-season career. Poured endless amounts of blood, sweat and tears into the Force jersey, and was duly recognised as Nathan Sharpe medal winner three times. Captained the team and in an emotional end to his career, kicked the last ever points in Super Rugby for the Force. Also played for the Aussie sevens team and capped 11 times for the Wallabies.
8. Ben McCalman (10-17)
"Big Dog" Ben McCalman was a natural leader of men, and he did most of his leading via hard-nosed actions in a 91-game Force career. Played 53 times for the Wallabies, including two World Cup campaigns, but injury problems at the back end of his career brought down the curtain far too prematurely. Honourable mention to Richard Brown and Brynard Stander.
9. Alby Mathewson
The former All Black no.9 came to Perth as a foreign marquee signing and felt so at home, he extended a two-year stay into four seasons. Abrasive and unrelenting, Mathewson set an ultra-competitive tone in his 51 games for the Force.
10. Jono Lance (16-17)
After a wandering career that had seen him win a Super Rugby title with the Reds in 2011 and be in the Waratahs 2014 champion squad as well, Lance was a high-class recruit for the Force in 2016 and he provided experience and maturity to the team in two tough seasons. Shorter stay than points machine Sias Ebersohn, but impact as a leader was significant.
11. Luke Morahan (14-17)

Could have easily been in the Reds' team of the decade but, like Jono Lance, Morahan shone brightest when he stepped up as a go-to leader in his three years in Perth. Brilliant with the ball in hand, and on his boot, Morahan was one of Australia's most electric attackers, and was under-used at Test level, having won only three caps.
12. James O'Connor (08-11)

O'Connor was the youngest ever debutant in Super Rugby when he first ran out for the Force as a 17-year-old in 2008. A career dotted with controversy and drama, but arguably the best two years of his career were in 2010 and 2011, when he was consistently excellent for both the Force and the Wallabies.

13. Kyle Godwin (12-16)
A highly touted talent originally hailing from Zimbabwe, Godwin was thrown into the action young and he delivered time and again. A tough-as-teak defender, Godwin played across the backline in his 52-game career at the Force but, amazingly, was only capped once for the Wallabies.

14. Nick Cummins (08-15)
Became a major celebrity with his hair, Honey Badger one-liners and - much later - a stint in reality TV, but it shouldn't be forgotten that Nick Cummins was a damn decent footballer. In 87 games for the Force, Cummins was a fierce competitor, a crazy defender and a pacy finisher, and he won several games for the Force almost singlehandedly.
15. Dane Haylett-Petty (08-10, 14-17)

Hard to beat for the biggest homegrown success story of WA Rugby. Haylett-Petty was educated at Hale School in Perth and spent two years with the Force before departing for Japan and France. After re-joining the Force in 2014, however, DHP quickly emerged as a world-class fullback and not only shone in Super Rugby, but rose to the Wallabies as well. Clocked up 52 games for the Force, and has 33 Test caps as well.
COACH: Michael Foley